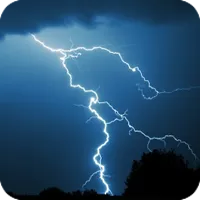 Many of those who suffer from migraines experience visual symptoms called an "aura" just prior to an attack that is often described as seeing flashing lights.
Migraine Headaches
Each year, about 25 million people in the U.S. experience migraine headaches, and about 75% are women. Migraines are intense and throbbing headaches that are often associated with nausea and sensitivity to light or noise. They can last from as little as a few hours to as long as a few days. Many of those who suffer from migraines experience visual symptoms called an "aura" just prior to an attack that is often described as seeing flashing lights or that everything takes on a dream-like appearance.
Migraine sufferers usually have their first attack before age 30 and they tend to run in families, supporting the notion that there is a genetic component to them. Some people have attacks several times a month; others have less than one a year. Most people find that migraine attacks occur less frequently and become less severe as they get older.
Migraine headaches are caused by a constriction of the blood vessels in the brain, followed by a dilation of blood vessels. During the constriction of the blood vessels there is a decrease in blood flow, which is what leads to the visual symptoms that many people experience. Even in people who don't experience the classic migraine aura, most of them can tell that an attack is immanent. Once the blood vessels dilate, there is a rapid increase in blood pressure inside the head. It is this increased pressure that leads to the pounding headache. Each time the heart beats it sends another shock wave through the carotid arteries in the neck up into the brain.
There are many theories about why the blood vessels constrict in the first place, but no one knows for sure. What we do know is that there are a number of things that can trigger migraines, such as lack of sleep, stress, flickering lights, strong odors, changing weather patterns and several foods; especially foods that are high in an amino acid called 'tyramine' such as aged cheeses and processed lunch meats.
You can reduce the likelihood of migraine headaches by making some lifestyle changes. Many migraine sufferers find it useful to avoid caffeine which is found in chocolate, coffee, tea, cola and other beverages. Unfortunately a sudden significant decrease in caffeine consumption can also trigger a severe headache or migraine, so it is best to wean oneself off of caffeine slowly. Chiropractic care can help minimize symptoms while reducing caffeine consumption.
We also recommend avoiding cigarette smoke (even second-hand), chemical cleaning products and artificial air "fresheners", and synthetic fragrances including those found in scented hair and bath products and laundry detergents. All of these can trigger migraines in sensitive individuals.
Hypoglycemia (low blood sugar) can also trigger migraines in some people, so it's important to eat small meals at regular intervals making sure to include a good source of protein and fat to help stabilize blood sugar.
Many patients find their migraines diminish with regular chiropractic care. Call Millar Chiropractic today and find out if we can help you too!
Click the links below to get more information on our area of specialization:
Facet Pain and Degenerative Facet Disease
See what do over 8,500 of your Alabama friends and neighbors already know, that "Millar's Got Your Back." We have earned their trust and we want to earn yours too. After treating that many patients, we understand YOUR need to STOP YOUR PAIN TODAY.