Sciatica
Leg Pain
Leg Weakness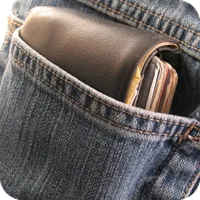 Pain or weakness that radiates from your lower (lumbar) spine to your buttock and down the back of your leg is the hallmark of sciatica.
Millar Chiropractic specializes in getting to the root cause and fixing sciatica. Occasionally, sciatic pain in men is caused by sitting on a wallet or from sitting on your leg. It can be as simple as a muscle spasm (periformis) or as complex as a radiculopathy (radiating leg pain or weakness) from a herniated disc. Sciatica affect millions of Americans daily.

Millar Chiropractic Clinics specializes in Sciatica, Leg Pain and Leg Weakness. Sciatica which is pain down a leg with or without leg weakness. We like to get to the cause of sciatica and fix the problem if possible. We have successfully treated thousands of patients with sciatica over the years. There is no shortcut and experience and knowhow makes a difference when dealing with sciatica. Find out what 8500 of your Alabama friends and neighbors already know... Millar Chiropractic Clinics.
The great sciatic nerve is the longest and largest (widest) nerve in your body. It runs from your back to your pelvis, through your hip area and buttocks and down each leg to the feet. It is derived from spinal nerves L4 through S3 and it contains fibers from the lumbosacral plexus. The sciatic nerve branches into smaller nerves as it travels down the legs providing feeling to your thighs, legs, and feet as well as controlling many of the muscles in your lower legs. The term sciatica refers to pain that radiates along the path of this nerve.
What causes Sciatica?
Sciatica is actually a sign that you have an underlying problem putting pressure on, irritating or compressing the great sciatica nerve or its nerve roots. The most common cause of this nerve compression is a bulging or herniated lumbar disc. Other common causes of sciatica include the following lower back and hip conditions: degenerative disc disease, lumbar spinal stenosis, spondylolisthesis, and piriformis syndrome. Other acute causes of sciatica include coughing, muscular hypertension, and sneezing. Piriformis syndrome is another common cause of sciatica. The piriformis is a muscle that lies directly over the sciatic nerve. If this muscle becomes tight or if you have a spasm in this muscle, it puts pressure directly on the sciatic nerve.
Also occasionally sciatic pain in men is caused by sitting on a wallet. Finally sciatica can be caused by nerve injury which occurs about 3.0% of the time during total hip replacements and nearly 8% of the time with total hip revisions.
So you can see that Sciatica can be caused by anyone or several of these together. For that reason you need someone that specializes in sciatica. A Doctor that will turn over the rocks and get to the root cause of your sciatica and then treat it if possible. So to treat sciatica you need to get to the root cause of sciatica otherwise your treating the wrong thing. The Doctors of Millar Chiropractic Clinics make sciatica one of our specialties. We love the "sciatica challenge"
How do I know if I have sciatica?
Pain that radiates from your lower (lumbar) spine to your buttock and down the back of your leg is the hallmark of sciatica. Sciatica may be accompanied by numbness, tingling, and muscle weakness in the affected leg. This pain can vary widely, from a mild ache to a sharp, burning sensation or excruciating discomfort. Sometimes it may feel like a jolt or electric shock. Sciatic pain often starts gradually and intensifies over time. It's likely to be worse when you sit, cough or sneeze.
How is Sciatica Treated?
Treating Sciatica is one of Millar Chiropractic area of excellence. We specialize in the treatment of sciatica. It starts with a thorough history and examination aimed at getting to the root cause of your sciatica whether it be from the nerves of the lumbar spine or from the muscles in the buttocks. The vast majority of the time, sciatic pain can be relieved through a combination of therapies such as laser and shockwave, stretches, traction, deep tissue massage, trigger point therapy and of course specific chiropractic care. When the cause is a bulging, prolapsed or herniated disc, then DTS non-surgical decompression traction may be indicated. If from stenosis or degenerative facet disease then the Millar Facet Table is used. If the sciatica has produced leg weakness or nerve problems then you must also address and treat the nerve damage.

"We have the know-how and the tools to treat your sciatica."



---

Call Millar Chiropractic Clinics today
Local (256) 830-0000 or Toll Free 1-800 462-4476 for your Free Sciatica Consultation/Meeting.

---
Click the links below to get more information on our other areas of specialization:
See what do over 8,500 of your Alabama friends and neighbors already know, that "Millar's Got Your Back And More." We have earned their trust and we want to earn yours too. After treating that many patients, we understand YOUR need to STOP YOUR PAIN TODAY.

Free* All other services at regular fees. Some persons or insurances not allowed to receive free services if that is your case then this does not apply to you. Results Vary Patient to Patient.