Laser Therapy: As a stand-a-lone treatment or in conjunction with your chiropractic care all Millar Chiropractic Clinics offer Class IV laser therapy.
Our Doctors are very skilled in the use of lasers to treat a variety of problems. According to the FDA cold lasers or low level lasers can be used to treat pain and inflammation. Many pain and inflammation conditions respond well to laser therapy. These include:
Back Pain - Before or After Surgery
Neck Pain - Before or After Surgery
Joint Pain - Arthritis, Strain, Sprain, Injuries, Acute Pain or Chronic Pain
Hip Pain - Before or After surgery
Knee Pain - Before or After Surgery
Ankle Pain - Chronic or Acute Strain/Sprain or for arthritis
Foot Pain - plantar fasciitis, Achilles tendinitis
Shoulder Pain - Before or After Surgery
Elbow Pain - Tennis Elbow and more
Wrist and Hand Pain- carpal tunnel, finger pain, thumb pain
Sports Injuries (tendon and ligament injuries)
Muscle strains, sprains and tears
Arthritis
Bursitis
TMJ Pain
Rib Pain - costochondritis
Musculoskeletal disorders
Pre and Post surgical treatment
Anti-inflammation applications
---
At Millar Chiropractic Clinics we refer our neuropathy patients to the Neuropathy Laser Center Huntsville.
Neuropathy Laser Center Huntsville
---
We find some conditions like Neuropathy, Shingles, and Chronic Pain after Back or Neck Surgery, Chronic Knee or Shoulder pain, Chronic Foot pain respond better to more powerful lasers or lasers with Multi Lasers Systems combining continuous and pulsed beam technology. Dr. Millar in 2013 decided to create a Laser Pain Center like laser centers in Europe. The Laser Pain Center Huntsville is the home of Cutting Edge MLS Robotic Laser technology here in Huntsville and the Tennessee Valley.


For years in Europe, Laser and light technology has been researched, studied and tested in hundreds of hospitals, clinics and research facilities. Here in the United States many medical schools including Harvard have reproduced these findings. Even NASA studied light therapy here in Huntsville and published research on how significant the light therapy was at reducing pain. US Army, Navy, Air Force and Marines currently uses laser therapy to help warfighters heal faster. University medical center hospitals, and doctors all over the country are embracing laser and light therapy in pain control and wound healing.
Dr Millar, himself, developed Peripheral Neuropathy in his feet and legs Dr Millar stated that, "he tried everything he could think of to help ease the pain." Dr Millar went on to say, "They put me on a lot of drugs." "I just didn't like the way they made me feel." "And the side effects, Wow that's another conversation." When the drugs no longer helped, he started looking all over the world for answers to his problems. He researched what they were doing in Europe and was shocked. Europe was 10-15 years ahead of us in this area.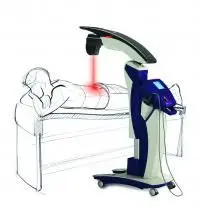 "There are four classes of lasers approved by the FDA," Dr Millar went on to say. "My opinion is the top of the line is the Class IV, Cutting Edge MLS (Multi Laser System) M6 Robotic Laser with up to 25watts of peak power. This Laser appeared to be light years (pardon the pun) ahead of all the others. It had to do with the MLS system where they lock or sinc multi lasers simultaneously at different frequencies with pulsed and continuous beams all at once. The research was remarkable on this MLS M6 Robotic Laser.
"I was so impressed with the Cutting Edge MLS M6 Robotic Laser that I brought it to Huntsville and the Tennessee Valley as the Laser Pain Center Huntsville." "The best part NO DRUGS OR SURGERY." "So what can we treat? We treat PAIN. We treat Chronic Pain & Acute Pain with symptoms like sharp and dull, shooting, stabbing, and achy.
We treat:
nerve pain with symptoms like tingling, burning, numbness, pins & needles, electric like and pressure;
Neuropathy: Peripheral, Diabetic, and Chemo Neuropathy;
Chronic Foot Pain and Plantar Fasciitis;
Chronic Back Pain;
Chronic Shoulder Pain; Hip Pain and Knee Pain.

If you have pain you deserve to give the Laser Pain Center Huntsville a try.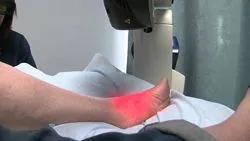 The Cutting Edge MLS M6 Robotic Laser
Dr Millar says, "I've been in the healing business for 18 years. I've never seen results like this before." I feel like we can offer our patients hope again. Hope in the form of pain relief from many chronic problems."

Conditions like Diabetic Neuropathy or Peripheral Neuropathy with or without Restless Leg Syndrome have great success with the Cutting Edge MLS M6 Robotic Laser. Traditional allopathic (regular) medicine seems to be challenged by these conditions. Perhaps its time to look for another solution.

"This technology is so new that it is NOT covered in Alabama by Blue Cross & Blue Shield, Medicare or any other State or Federal Insurance. Dr Millar went on to say, "But remember, what are you paying in co-pays each month and out of pocket to take all those drugs that may or may not treat your pain or symptoms and have numerous side effects. Have you not heard the commercials, half the commercial is about side effects," So why not give us a try.
Please call us today and set up your
Free/No Cost Consultation with
Dr Millar DC CCEP at the Laser Pain Center Huntsville
1-800- Why Hurt (800) 949-4878.
Or (256) 539-0077
What is the advantage of MLS laser therapy over traditional low-level lasers?
MLS Laser Therapy with the Cutting Edge M6 Robotic Laser is able to induce strong anti-inflammatory, anti-edema, and analgesic effects simultaneously and within a short period of time. Other lasers cannot achieve these results because of the limitations of using one or two wavelengths that are not synchronized. The patented control system that generates the MLS pulse synchronizes the emissions to achieve results previously unattainable. Thanks to this characteristic synchronization, the various therapeutic effects not only take place at the same time but reciprocally reinforce each other.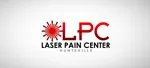 Laser Pain Center Huntsville
303 Williams Ave SW
Suite 115
Huntsville, AL 35801
1-(800) 949-4878 for appointments
(256) 539-0077 for the clinic
Dr Greg Millar DC CCEP
"Life Changing Results On the Wave
of the Future"
"The doctor of the future will give no medication, but will interest his patients in the care of the human frame, and in the cause and prevention of disease. ~ "
―
Thomas A. Edison
---
Laser Pain Center Huntsville, LLC. is a separate and independently owned and managed company from Millar Chiropractic Associates, Inc., Millar Chiropractic Clinics and their individual corporations. Dr Greg Millar, DC CCEP is the Managing Member and primary doctor of the Laser Pain Center Huntsville, LLC. At the Laser Pain Center Huntsville, LLC., we do not accept BCBS, Medicare, Medicaid, Tricare, or any other insurance. Results vary case to case. Free/No Cost Consultation is meeting to discuss your problems and our solutions. No Examination or test will be preformed at that meeting. Additional fees or cost may be charged in individual cases for additional treatment or visits should you become a patient. No representation is made by Dr Greg Millar or Content therein or otherwise that the laser or quality of services to be preformed is greater than lasers or the quality of services performed by other Doctors, Lasers, or Laser treatments.
BackTalk Show