The 3 Phases of Chiropractic Care

Chiropractic care is like building a house - certain things have to happen in a particular order in order for everything to stand strong and work correctly. When building a house, if you tried to put up your walls before you had a solid foundation, your walls would be weak and eventually collapse. If you tried to put on your roof before the walls were ready, you would run into the same problem. The same is true for your body. Your body has to go through a particular plan of care in order to repair itself correctly and fully. There are three general phases of chiropractic care . . .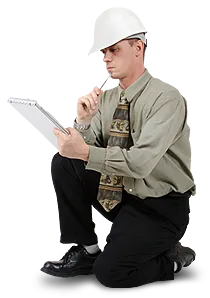 First we believe your care has a start date and an end date. We don't believe you need chiropractic care for life. We also don't believe in year long contracts like some of our competitors. We believe you know when you need care and when you don't.
If you are in pain when you come into our office, the first objective is to help get you out of pain and feel better. We call this the Relief Phase. Depending on the severity of your problem, it is typical to need care 2-3 times per week. Of course this depends on you and your problems. Relief may come quickly for simple problems and slower for more complex problems or ones that have been bothering you for a while. As we are all individuals results will vary.
During the Corrective Phase, muscles, ligaments, tendons and other soft tissues are allowed to heal more completely; thereby, helping prevent injury and re-injury. During this phase we will strive to correct your problem if it's correctable. The good news is most are correctable but we must give our body time for complete healing. For instance, most fractures often take 4-8 weeks to heal, while soft tissue muscles, ligaments and tendons can often take even longer at 8 to 12 weeks to heal. We strive to help the body with just the right treatment or corrective force helping the body to correct or restore function and form. The length of your treatment will depend on the severity of your problem and your overall health. There are limits. Somethings are not correctable and we will have to learn to live with the problem(s) for the rest of our life.
During the Rehabilitative Phase we start with where you are today. Then we slowly add in more and more activities till your strong and confident. We begin with balance to ensure that you can do the rehabilitative program safely. Then we move to improving flexibility and range of motion. Are your muscles, and joints moving freely without pain? Finally we work on strength and endurance. Most of us know what strength is but we are often asked, What is endurance? A good example is holding a glass of water with your arm outstretched. For most of us simply holding a glass of water is easy. Its not heavy. But wait... What if you hold that same glass of water say 10 min or 20 min or even 30 min. Would you fatigue. We not only want you strong but with the ability to endure. Depending on your problem and how severe it is, we may be able to start Custom Rehabilitation along with corrective care.
3 Phases of Aftercare
Supportive Care
Some patients have conditions that require ongoing supportive care. They have ongoing permanent conditions that if not treated would get worse. Our job for these patients is to help reduce their pain level and support their condition. How much treatment depends on them and their condition. Sometimes we treat with the understanding that we can give relief but not heal the patient. A good example is this is the patient with Muscular Dystrophy who gets some relief from us treating their legs. Chiropractic is not going to heal their Dystrophy; but, we can offer some small measure of relief. Most of these are covered by insurance.
Maintenance Care
Once your body has fully healed, you might consider coming in for periodic adjustments or tune ups to avoid problems in the future. We want you to be in charge here and listen to what your body needs. Usually, this only requires a quick visit to the chiropractor, 1-2 times per month at first, then less as time goes on based on your lifestyle and goals. We have many patients that come by twice a year for checkups like going to the dentist. This is usually not paid for by insurance.
Wellness Care
It is during this phase that we look at the whole body and its wellness. We ask the questions: What can we do today to help you Live Longer, Younger? What can we do today to help you have less aches and pain in the future? We want to teach you about to DREAM = Diet, Rest, Exercise, Activity and Mental State. What vitamins and in what quantities are recommended for my body and conditions? What exercises and how often are right for me? How do we get more rest with sleep? What diet and nutritional changes should you consider making for a more healthy you? How to release some stress from your life?