The Truth About
Low Back Pain
Don't Even Think Of Taking Another Pain Pill
or Having a Procedure Until You Read This

Do You Have Any of the Following Conditions?
Low Back Pain
Sacral Pain
Muscle spasm or strains/sprains
Degenerative Disc Disease
Bulging or Herniated Discs
Pain, weakness or soreness into your legs
Hip or thigh pain

Buttocks pain
My name is Dr. Greg Millar, founder of Millar Chiropractic Clinics. Over the past +25 years since we've opened the doors, we've seen thousands of patients enter with low back pain and leave pain free after treatment. We treat lots of things from Arthritis to Whiplash but we specialize in Low Back Pain. Back pain is NOT "just a part of life."
---
Have A Professional Evaluation of Your Back For Only $25
or Use Your Insurance
We're running a very special Sizzlin Summer Special offer where you can find out how much this amazing treatment can help your low back pain. Now. What does this offer include? Everything we normally do in our new patient evaluation this month only for $25 cash or if you want to use your insurance we will just bill your insurance a new patient visit so all you have is a co-pay and still give you everything.
1st and foremost: we will be very honest with you. If we can help you then we will accept you as a patient. If we can not help we will refer you to someone that can help you...fair enough?

Just call and here's what you'll get…with this Special Offer
● An in-depth consultation about your health and low back where we will listen…really listen…to the details of your case.
● A complete neurological examination, where we look at your nerves and possible nerve paralysis or damage. Especially if you have leg pain or weakness.
● A complete orthopedic examination, where we look at your bones and joints for possible problems.
● A complete muscular examination, where we look at your muscles for weakness.
● A complete range of motion examination, where we look at your spine range of motion and the effects wear and tear have had on your spine.
● A computerized back analysis (SEMG) so we can look at the spine and the pull of the muscles.
● If you need X-rays we will order X-rays for you. This Sizzlin Summer Special includes X-Rays to one area along with an MD radiologist report on your X-Rays.
● A Full Report of our Findings of so we can start mapping out your plan to being pain free.
● You'll get to see everything first hand and find out if this amazing treatment will be your back pain solution, like it has been for so many other patients.
The normal price for this type of extensive evaluation and examination including everything we laid out above and the Report of Findings visit is over $250, so you're saving a considerable amount by taking us up on this offer now. We always like to give good value for your money.
Call the Appointment Center at (256) 830-0000 or toll free 1-800-Go Chiro (800) 462-4476.
Call today and we can get started with your Low Back Pain Evaluation as soon as there's an opening in the schedule.
---
Chiropractic very well could be the answer you've been looking for.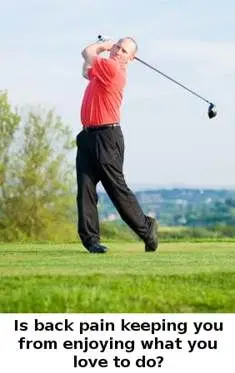 Having low back and leg pain can bring life to a standstill. You might not be able to play golf, work, or even sit in the car for a 30-minute drive. It's almost impossible for anyone around you to understand how you feel. You can't remember the last time you even had a restful night's sleep.
You've got too many dreams left undone to let back pain slow you down. Too many special moments waiting to be experienced.
Life is too short to let pain slow you down.
Pain is your body's warning sign telling you something is wrong. Sure, you can numb the pain if you take enough Vicodin, Soma or some other pain pill.
But if you mask the pain, it can prevent your back from healing – maybe even damage it further.
Not to mention many of the pain medications available are quite addicting and can have devastating side effects. Have you just listened to the TV commercials. Because we've seen it with our own eyes, we strongly believe...
Chiropractic Could Be The Solution To Your Low Back Pain?
Chiropractic has been around for over a hundred years, and has been researched and proven to help those with Low Back Pain. Even the Federal Government and the U.S. Agency for Health Care Policy and Research recommends Chiropractic for low back pain with the AHCPR Guidelines.
Even top sports stars and entertainers… like Tiger Woods, Emmitt Smith, Tony Robbins, Joe Montana, Lance Armstrong, Gov. Arnold Schwarzenegger and Mel Gibson receive regular chiropractic care. These professional athletes have the money to hire any kind of doctor they want, yet they choose to have a chiropractor on their team.
Here's what some of the top medical researchers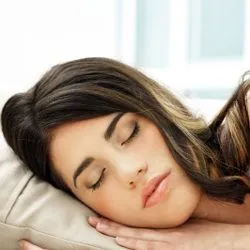 had to say about Chiropractic...
"Manipulation [chiropractic adjustments], with or without exercise, improved symptoms more than medical care did after both 3 and 12 months."–
British Medical Journal
"Chiropractor's manipulation of the spine was more helpful than any of the following: traction, massage, biofeedback, acupuncture, injection of steroids into the spine and back corsets, and ultrasound." -- Stanley Bigos, MD, Professor of Orthopedic Surgery
This means in just a matter of weeks hopefully you could be back on the golf course, enjoying your love life, or traveling again.
We're Millar Chiropractic Clinics. Our Doctors have years of experience treating low back pain. We have three regular Chiropractic clinics conveniently located near you.
Millar Chiropractic Huntsville (Clinton Ave) (256) 539-2000 & Dr Joan Brown, DC Chiropractor
Millar Chiropractic – Madison (256) 430-2700 & Dr Jeff Kerby, DC (Recognized by his peers as one of the top Chiropractors in Alabama)
Millar Chiropractic – Huntsville (Jones Valley) (256) 713-1830 & Dr Sandy Trail, DC Chiropractor
Just tell the receptionist you'd like to come in for the Low Back Pain Evaluation Immediately.


Call the Appointment Center at (256) 830-0000 or toll free 1-800-Go Chiro (800) 462-4476.
We look forward to helping you get rid of your pain so you can start living a healthier, more joyful life.

Sincerely,
Dr. Greg Millar, DC CCEP
Dr. Jeff Kerby, DC
Dr. Joan Brown, DC
Dr. Sandy Trail, DC
Dr. Kay Bishop, DC
P.S. How many years can your body handle taking pills? How many procedures do you have to do before you realize that doesn't work?
Taking pain medications (even if they're over-the-counter pills) is no way to live. Pills don't "fix" anything, they just numb the pain.
Finding the problem and fixing it has got to be your top priority!
Worried about the cost. How about a Free Consultation before we start.
Before you invest a penny how would you like a FREE Consultation/meeting with one of our Doctors to talk over your problem and our possible solutions. All you have to do is ask the receptionist for the Free Consultation. There is no stress it's just a meeting. A time for you to size us up and see if we're your cup of tea. You can stop at the end of the consultation or go forward with the Low Back Pain Evaluation Special.
We may be able to help you live a normal, pain-free life again.
Don't Delay Call Today (256) 830-0000 or 1-800 GoChiro. (800) 462-4476
Now it's all in the call.
You choose. Either a Free Consultation or a Back Pain Evaluation Special.
---