(256) 539-2000
Chiropractors Huntsville AL
Millar Chiropractic - Huntsville AL (Downtown)
2021 Clinton Ave W, Huntsville AL 35805

Are you in Pain? We want to help you Stop the Pain ASAP. Huntsville Al Chiropractors, Millar Chiropractic - Huntsville AL (Downtown) is our clinic that specializes in Pain. If you're in PAIN, we can see you today (in most cases) . Tell the office when you call that you're in Pain and need to be seen today . Call now (256) 539-2000.
The Millar Chiropractic - Huntsville AL (Downtown) clinic is right off the South Parkway at the Clinton Ave Exit. In fact when your take the South Parkway Clinton exit the exit ramp road circles our building. We're located in Suite A. At Millar Chiropractic - Huntsville AL (Downtown) we treat from Arthritis to Whiplash but specializes in 6 areas: 1) Low Back Pain 2) Neck Pain 3) Headaches & Migraines 4) Sciatica 5) Joint pain (hips, knees, ankles and feet - shoulders elbows carpal tunnel and hand) 6) Personal Injury cases.
---
Chiropractors: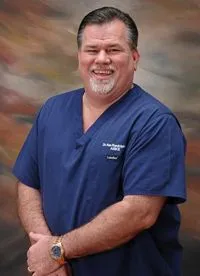 Dr Ken Randolph, DC Chiropractor is one of the Senior Millar Chiropractors at Millar Chiropractic Clinics. He sees patients by appointment in Huntsville. Dr Ken is a former member of the Alabama State Board of Chiropractic Examiners who regulate and enforce the laws governing Chiropractic.
It is a rarity anytime in our profession to have a fourth generation Chiropractor. We are proud to announce that we have such an individual, Dr. Ken Randolph. Dr. Ken can trace his Chiropractic roots back to the family who started Chiropractic in 1895. Dr. Ken is a graduate of Life University. Dr. Ken has practiced for the past 16 years in Guin, Alabama with his father, Dr. Gary Randolph, who has been in practice since 1960.
Dr Millar says, "Dr Ken and I went to school together at Life University, College of Chiropractic. We had the same professors and same training. Even then, he was one of the best adjusters in school and now well he is just amazing. I like to call his adjustments silky smooth." Come see for yourself.
Dr. Ken is a participating provider for BCBS, Fed BCBS and Medicare and accepts most insurance.
---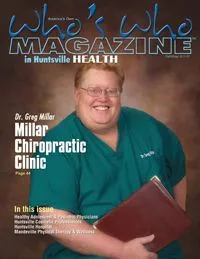 Dr. Greg Millar, DC CCEP | Chiropractor, Founder & CEO of Millar Chiropractic Clinics. He practices at Millar Chiropractic - Huntsville AL (Downtown) on an appointment basis. He specializes in treating disc problems (herniated disc, bulging disc, disc protrusion, degenerative disc) and facet problems. He is also a Certified Extremity doctor holding the CCEP designation. This is great for disc problems and sciatica where pain, numbness and weakness often runs down the legs or arms. Dr Millar is known for his diagnostic "rock turning over get to the root cause " practice. Dr Millar likes to say, "If you don't really know what is causing the problem, you can't fix it."
Dr Millar invented the "Millar Facet/Stenosis Table" with the "Millar Facet Protocol" to treat Facet pain from degenerative facet disease, facet arthropathy, and facet syndrome. He uses light force adjustments, disc pumps, decompression traction, core stabilization, shockwave stem cell release therapy, Lasers and other physiotherapy to treat bulged and herniated disc problems. Dr Millar practiced for years with the neurosurgeons of UAB Dept of Neurosurgery handling their disc and facet cases before and after surgery.
For failed back surgery syndrome, another one of Dr Millar's specialties, Dr Millar uses the Cutting Edge MLS M6 Robotic Laser. "There are four classes of lasers approved by the FDA." Dr Millar went on to say, "I personally think that the top of the line is the Class IV, Cutting Edge MLS M6 Robotic Laser with up to 25watts of peak power non burning lasers. This Laser appeared to be light years (pardon the pun) ahead of all the others. It had to do with the MLS system where they lock or sinc multi lasers simultaneously at multiple frequencies with pulsed and continuous beams all at once. The research is remarkable on this MLS Robotic M6 Laser."
Dr Millar is not a participating BCBS or Medicare provider. He has a cash practice. He will gladly provide you with a superbill to send to your insurance company.
---
Click here to visit our Home Page
and learn more about
Millar Chiropractic Clinics

Millar Chiropractic Clinics was recipient of the 2021, 2020, 2019, and 2017 Best of Huntsville, Chiropractor award. We were also awarded the #1 Best in Business Award, Chiropractor for Huntsville and North Alabama But the award we most covet is being your Chiropractor and helping YOU get out of and stay out of Pain.
---
Call Toll Free 1-800 GoChiro (800-462-4476)
for appointments or information at any office
---
At Millar Chiropractic Huntsville (Downtown) we treat: Pain
Pain from Arthritis to Whiplash
Low Back Pain
Neck Pain
Headaches & Migraines
Herniated and Bulging disc pain and problems - Decompression Traction on site
Sciatica Pain and Leg Weakness
Sacral/Pelvis Pain
Facet Pain
Carpal Tunnel Pain
Joint Pain - Shoulder Pain. Elbow Pain, Wrist Pain, Hand Pain
Join Pain - Hip Pain, Knee Pain, Ankle Pain, Foot Pain
Nerve Pain
Neurological issues - from pinched nerves to entrapments
Muscle Aches and Pain
Fibromyalgia
Arthritis Pain
---

Millar Chiropractic - Huntsville AL (Downtown) | Chiropractors
2021 Clinton Ave W
Suite A
Huntsville, Alabama 35805
(256) 539-2000
(256) 539-7078 fax
Office hours 8-12 PM 2-6 PM. New Patients Welcome.
Dr Ken Randolph, DC Chiropractor
Dr Greg Millar, DC CCEP, Chiropractor (by appointment only) -
Driving Directions Click Here
---
Huntsville Chiropractic & Nutrition Center, LLC d/b/a Millar Chiropractic - Huntsville Al (Downtown). Each office independently owned and operated. Huntsville Chiropractic & Nutrition Center, LLC. practices as a separate group practice from the other Millar Chiropractic Clinics and their respective companies. Millar Chiropractic Associates, Inc. is the management and marketing company for Millar Chiropractic and Millar Chiropractic Clinics. The Millar Chiropractic logo, Millar Chiropractic and Millar Chiropractic Clinic is used here with permission.
---
Chiropractors Huntsville Al, Millar Chiropractic - Huntsville Al, chiropractic Huntsville, chiropractors huntsville, dr greg millar, milar, miller chiropractic, dr dana berthiaume, Huntsville al chiropractors, Huntsville al chiropractor, chiropractor offices, chiropractic clinics, chiropractic nutrition