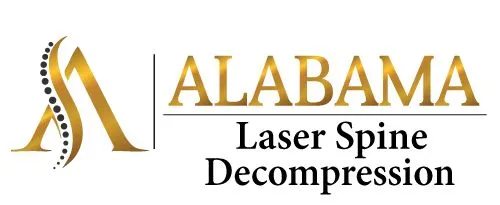 (256) 539-1000
Alabama Laser Spine Decompression
2124 Cecil Ashburn Dr SW, Suite 150
Huntsville, AL 35802
This is our integrated clinic where our Chiropractors and Medical Doctors work together to provide you the best of both worlds. Alabama Laser Spine Decompression treats severe:
Failed Back Surgery (Pain after neck or back surgery)
Herniated Disc
Bulging Disc
Prolapsed Disc
Degenerative Disc Disease and Disorders
Stenosis
Degenerative Facet Disease and Disorders
Radiculopathy - pain radiating down your leg or down you arm
Back or Neck Pain local or radiating
Sciatica - Pain or weakness down legs
We utilize the LADR (pronounced ladder) or Laser Assisted Decompression Traction & Rehabilitation to treat these problems. We enjoy a success rate of over 75% on most cases.
Dr. Helen Stoddart, MD is the medical director of Alabama Laser Spine Decompression. He and Greg Millar, DC CCEP see patients together offering integrated treatment.
We offer a Free No Obligation Consultation/Meeting with our doctors to discuss your problems and our solutions, At that meeting we will read and review any imaging you might have had already.


Click here to go to the
Alabama Laser Spine Decompression website www.alabamalserspine.com